Seamless transitions with AluK
— 08 June 2022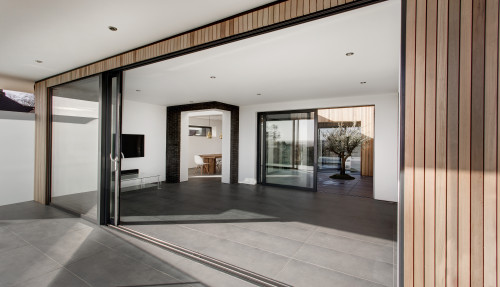 Create a stunning new perspective all year round with AluK sliding doors.
Manufactured from strong but lightweight aluminium, the sliding doors are available in many configurations to suit your home, whether your property is large or small, you can still achieve an open living space you desire. Smooth operation is guaranteed through the use of the highest quality fittings.
Designed to the highest standards, and built with performance in mind these modern secure doors ensure you can enjoy your outside space with panoramic views, and expanding your living space by bringing the outside in.
Download AluK Brochures:
AluK Optio BSC94 Inline Sliding Door
AluK Optio BSC94 Lift & Slide Door